450000
colleagues around the world
Over
6800
shops around the world
Operating in
8
countries (Ireland, UK, Czech, Poland, Hungary, Slovakia, Malaysia, Thailand)
Serving
millions
of customers every week
2015
created a single working
unit across Czech Republic,
Hungary, Poland and Slovakia
Gives jobs to 
9 000
colleagues
offer products of
hundreds
of Slovak suppliers
Online shopping available for
2,8
milion shoppers
2,2
milion
customers a week
Serving shoppers
a little better every day
.
This means: Being the best for our customers helping them to enjoy
a better quality of life and easier way of living.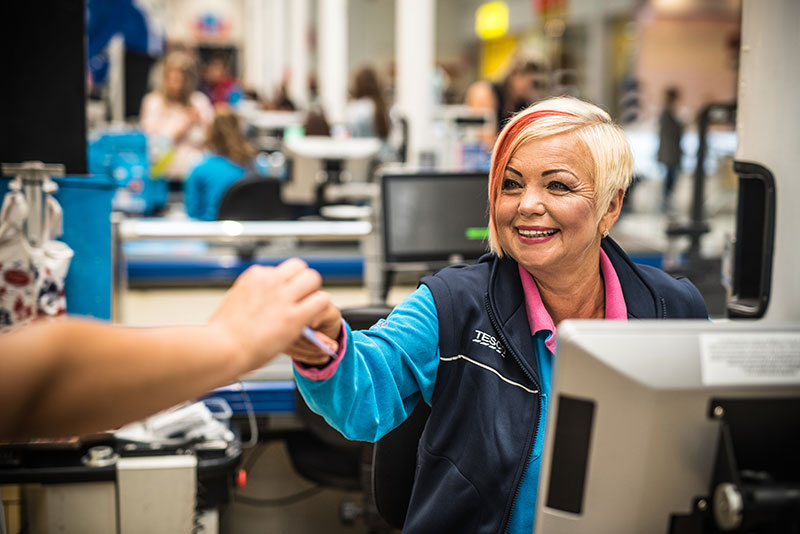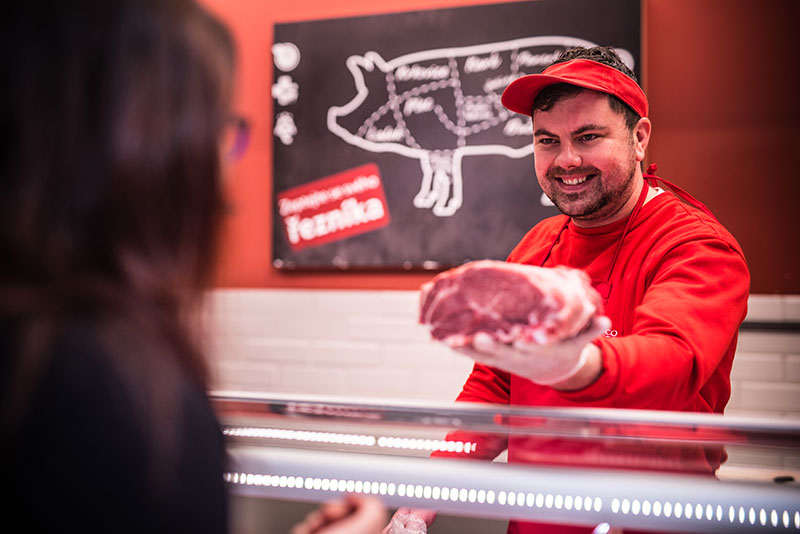 No one tries harder
for customers
.
Understanding people – customers, colleagues, communities – and what matters to them, and then trying to make those things better, is at the heart of Tesco. It's about listening to people and talking to them using all the tools at our disposal – from Clubcard data to social media – and then acting by changing and innovating to meet their needs.
We treat people how
they want to be treated
.
We know that looking after our colleagues in a culture of trust and respect is essential to the success of Tesco. Where colleagues feel recognised and rewarded for the work they do together, where they have the opportunity to get on and where they are supported in their development as they move through their careers in the busines – they in turn try their hardest for customers.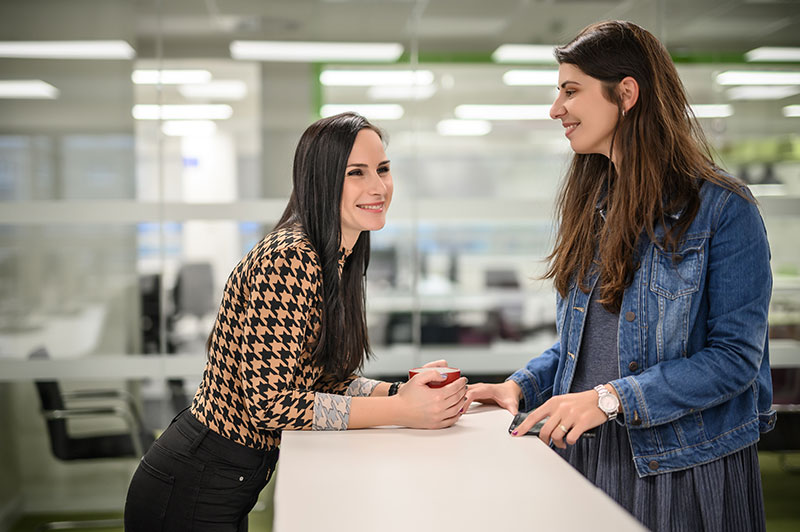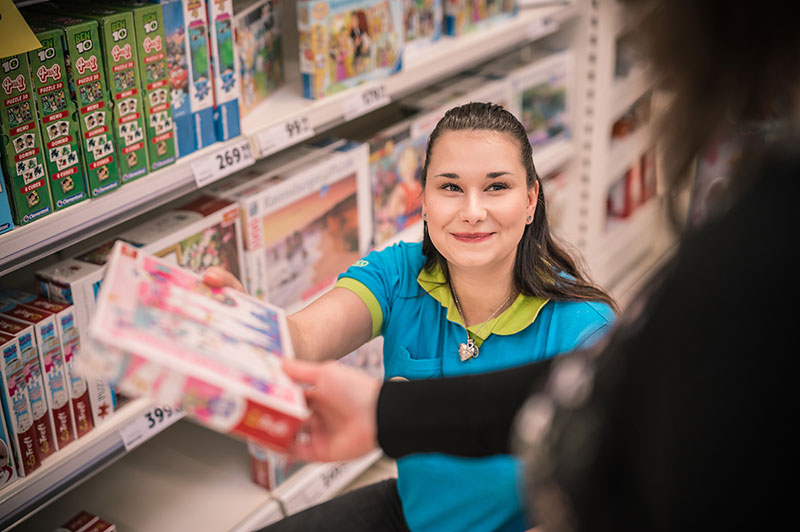 Every little help makes
a big difference
.
Our CSR commitments and goals are assessed in the Small Aid Plan, which consists of four pillars: people, products, places and the planet. Our activities for our customers, colleagues and the community are based on them. We help our customers make healthier decisions and enjoy good quality and sustainable products at affordable prices. We help ensure that no food that can be consumed is wasted anywhere in our supply chain.
What helps us to live
our values every day
.
At Tesco we believe that the five behaviors below are the most important
to focus on when we want to be successful and satisfied in our job.
We trust each other to achieve more together. We make good relationships with others and create team spirit everywhere.
We try to understand how others feel and respon appropriately. It's abou being warm and welcomin ininteractions with others.
We make decisions based on our values and what's right for our customers and colleagues.
We know ourselves well and how to be in our best. We integrate home and work to achieve a balance that's right for us. We stay positive and inspire others.
We follow the trends and opportunities to improve our work. We're connected to the latest thinking inside and outside the business
Tesco is an equal opportunity employer, we're trying our best to be the employer of choice for a lot of candidates regardless of their origin, beliefs or views. In Central Europe we are proud to employ disabled colleagues.
We have representatives of more than 40 different nationalities from 5 different continents working in our stores, DCs and offices. You will identify 7 different nations represented in our Leadership Team. But our inclusion culture is much more than just about your gender, origin or sexual preferences. We try to embrace the differences in mindset, attitude and ways of working. We offer flexible modern working environment with an informal and friendly culture to allow you being yourself and being at your best. We will be monitoring & reviewing your contribution to the overall company success but not your hairstyle, hobby nor views on the world.
of colleagues have disability
No matter who
you are, we have
an oportunity
for everyone
.
We care about
respect and
tolerance
.
History
.
1919
Jack Cohen returns from war and starts a market stall
1924
The name "Tesco" is born. It comes from the initials of T.E. Stockwell CO from Jack´s surname.
1929
The first Tesco store opened in London
1950s
A rapid expansion - 500 new stores in 5 year
1996
Expanding to Central Europe - Czech Republic and Slovakia
1999
First hypermarket opened in Nitra
2009
Internal charity project Tesco Angel was launched, to support our colleagues in need.
2012
We're launching online shopping
2013
Tesco Mobile was introduced
2016
We're launching Scan&Shop
2017
Tesco started to be involved in food waste topic – the number has been decreased by more than half in two years.
2018
Internal charity project Tesco Angel was launched, to support our colleagues in need.
2020
Žabka Franchise stores was introduced in Slovakia